Fight!
Robots
Fight!
LET'S WORK TOGETHER!
Partner with NHRL
Are you looking to be at the forefront of progress? Become a sponsor of the National Havoc Robotics League (NHRL), a league that showcases the highest level of Combat Robotics talent globally. By partnering with the NHRL, our league partners have exclusive access to some of robotics' most passionate builders and highly engaged fans through customizable integrated marketing activations.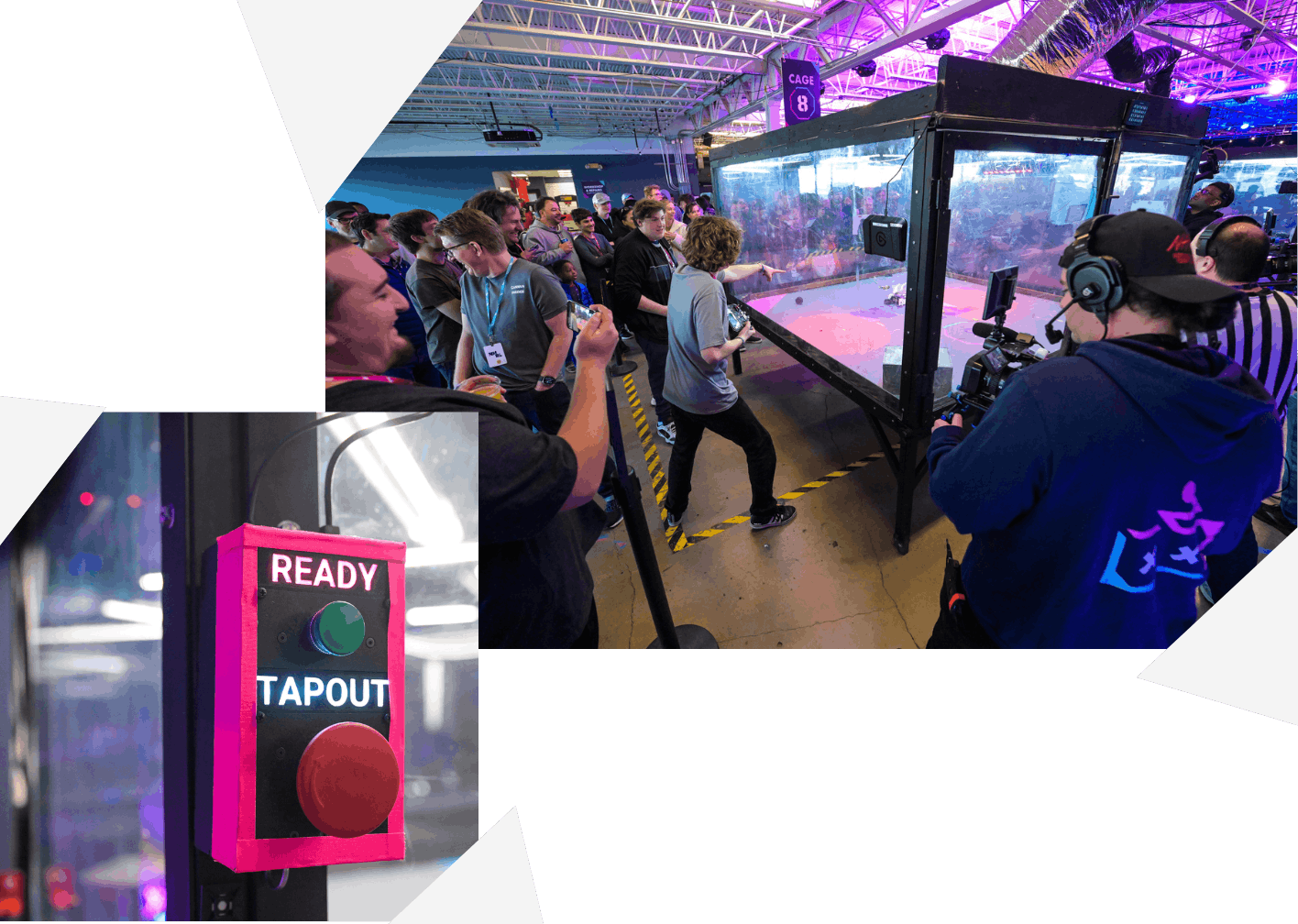 LIVE AND VIRTUAL EVENTS
NHRL hosts seven tournaments each season, drawing over 1,000 enthusiastic spectators and attracting 400+ skilled competitors per event who come from various parts of the world. Each event is live streamed to our passionate digital audience.
BUILDER-FIRST STORYTELLING
Our unique storytelling sets us apart and attracts an audience from all walks of life. It's not only the singular wins that keep fans engaged and invested. The stories of the bots and builders woven through the years keep us invested and connected at a deeper level.
Private Experiences
Opportunities can be tailored to your interests. We host various events, including builder workshops, team-building summits, private NHRL tournaments, parties, retreats, camps, and family days.
Fight!
Robots
Fight!
PARTNER OPPORTUNITIES
NHRL attracts the brightest and most innovative minds from all over the globe to compete on our stage. Millions of fans interact with NHRL's social content and attend our live events, with some becoming competitors in the process. NHRL is committed to developing and improving this exciting sport by fostering an enthusiastic, engaged community of competitors and spectators. Through this, we are creating a model that will be extended to other sports in a new category known as iSports.
Our dynamic advertising solutions are crafted to be as bold and thrilling as the competition itself. Whether you're aiming to engage directly with the builder community, attract top talent as an established tech giant, or showcase your services to a massive audience through events and social media, we have tailored options to help you generate leads and make an impact.
OUR AUDIENCE
NHRL creates the most engaging combat robotics content, cornering the Gen Z and Millennial market. Our community is highly educated, affluent, and internationally diverse.
NHRL reaches this fanbase in several ways: live events, social channels, live streaming, podcasts, exhibitions, and more.