Let's Build Something
Extend your reach
NHRL is the largest & most accessible combat robotics league in the world. We are a content and entertainment company dedicated to creating fun, exciting and educational opportunities for people of all ages and experience levels to engage with robotics through high-quality content and real competitions.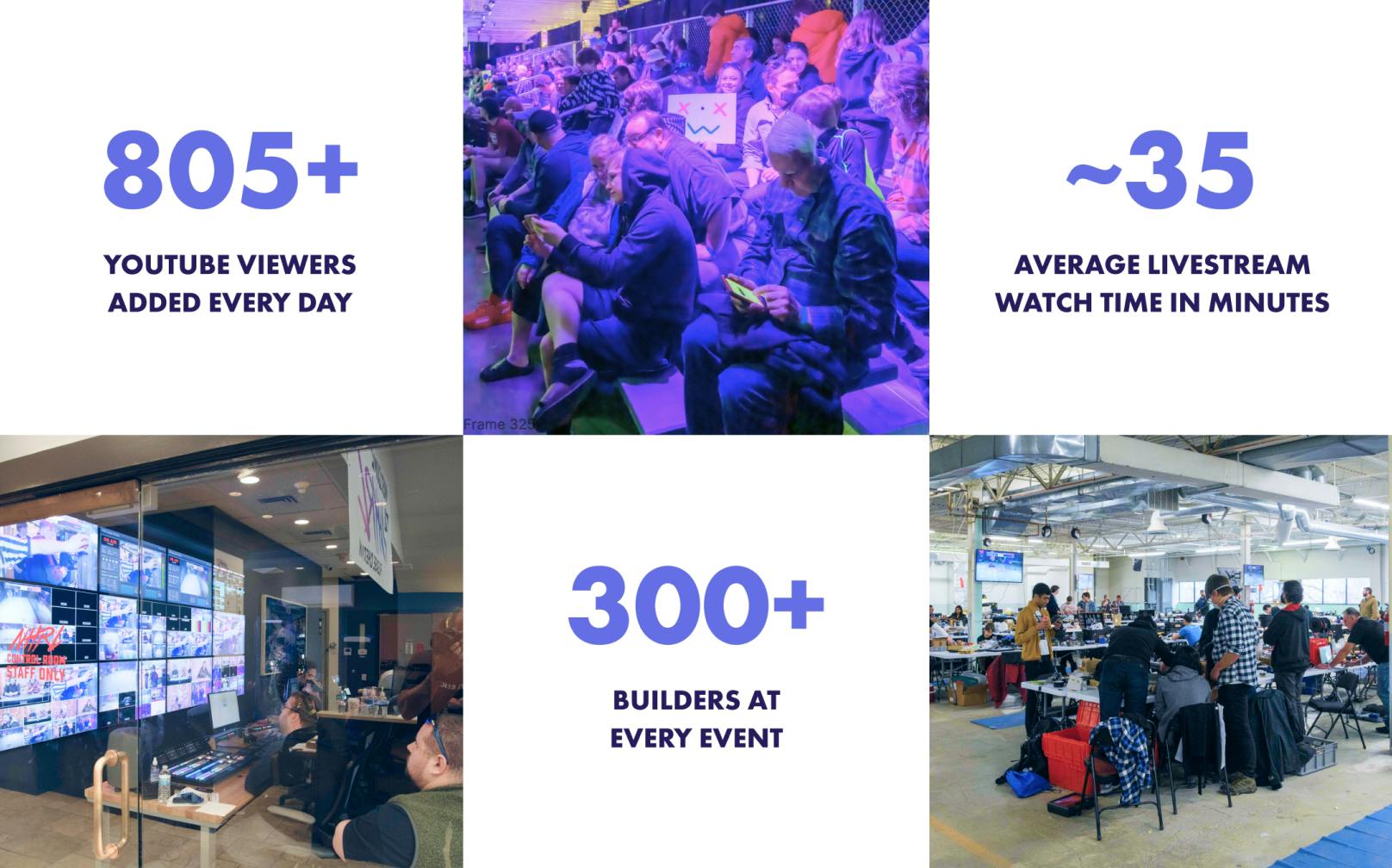 Branding & Sponsorship Opportunities
All of our partnerships are customized to meet your brand's goals and KPIs. As an agile and innovative company, we have the capability to design 100% bespoke activations on an incremental basis, tailored to your brand's values and objectives. 
Collaborations can include: 
Logo inclusion across all digital and physical collateral, including: in-stream graphics, spectator facing programs, on-site signage, pre and post event communications etc.
In-stream advertisements, including commercial spots and ad reads.
Inclusion in post-event media, such as livestream, event recaps and social cutdowns.
Complimentary ticket block for your employees and their families to NHRL events.
On-site 'Brand Stand' - Prime real estate in NHRL's Spectator Lounge, where on-site audiences can interact with and learn more about your brand.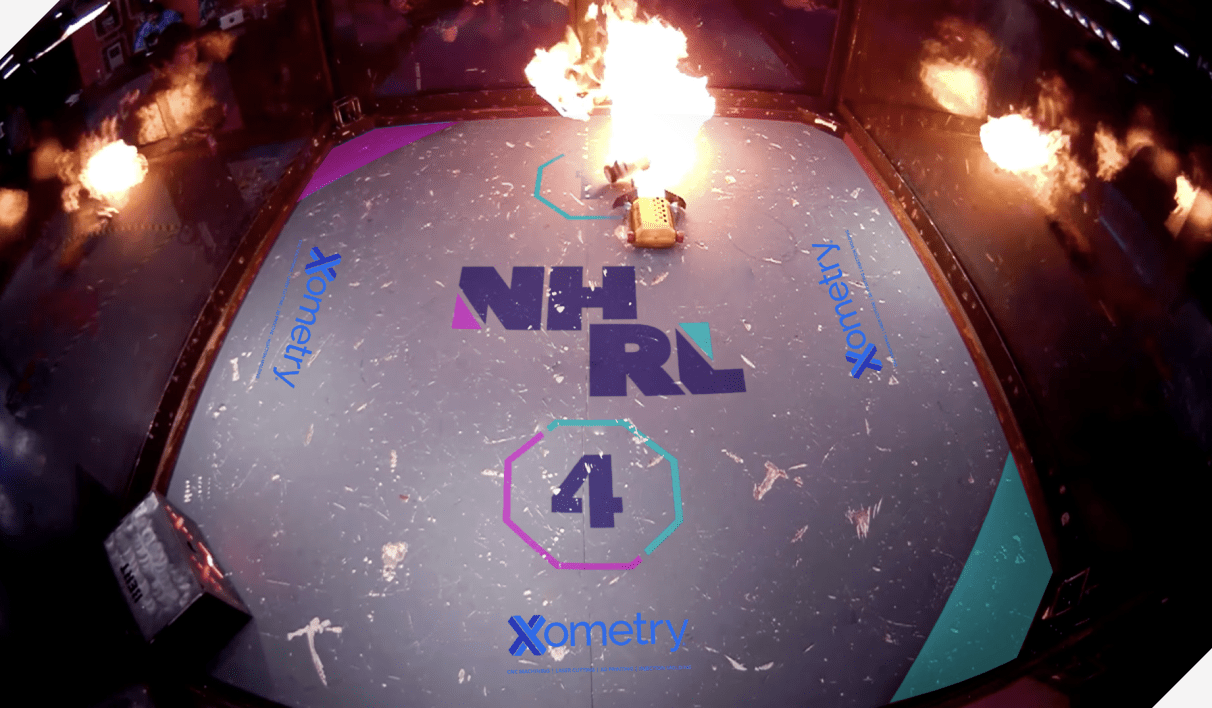 Our Capabilities
Tournament Sponsorships
Our two-story facility in the heart of the SONO neighborhood in Norwalk, CT is home to our seven-event series of combat robotics tournaments, each an amazing opportunity to reach over 600 attendees.
Content Partnerships
We have a top-tier video production facility with highly advanced, broadcast-quality equipment, adaptable for livestreams, scripted content, podcasts and more.
Private Experiences
These highly customizable opportunities can be tailored to your organization's interests. We host a wide array of events including builder workshops, team-building summits, private NHRL tournaments, parties, retreats, camps and family days.