Fight!
Robots
Fight!
Let's build
something
extend your reach
NHRL is the largest & most accessible combat robotics league in the world. We are a content and entertainment company dedicated to creating fun, exciting and educational opportunities for people of all ages and experience levels to engage with robotics through high-quality content and real competitions.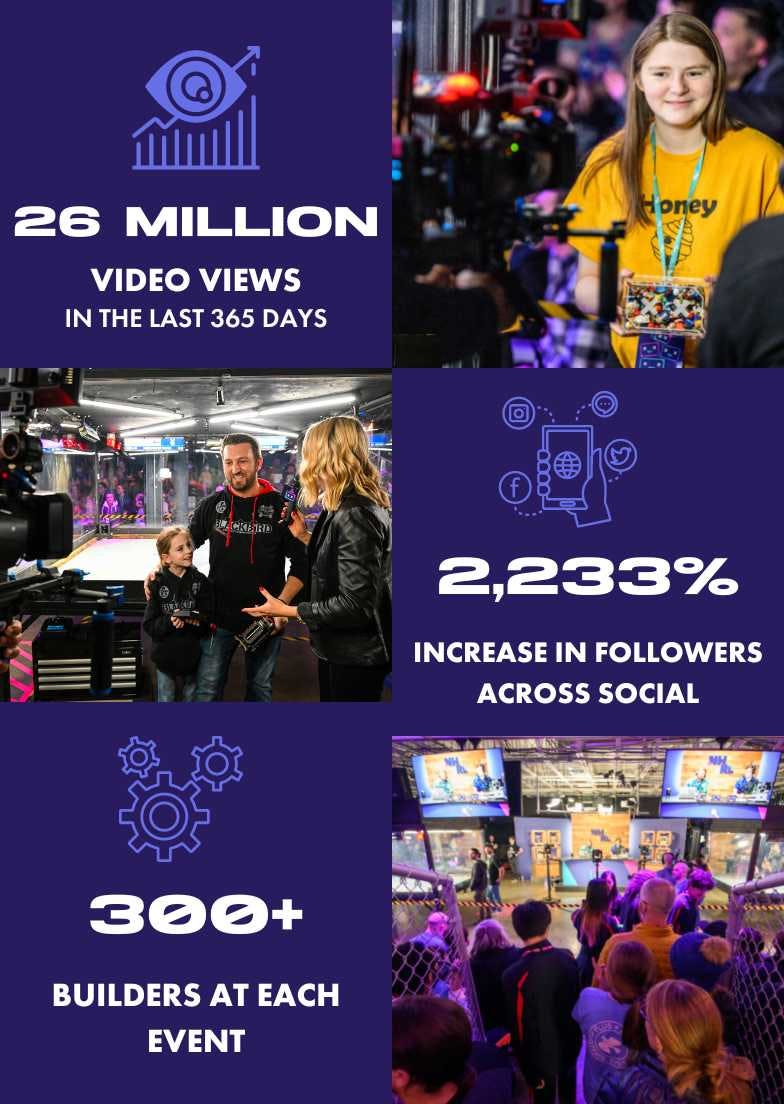 Tournament Sponsorships
Our two-story facility in the heart of the SONO neighborhood in Norwalk, CT is home to our seven-event series of combat robotics tournaments, each an amazing opportunity to reach over 600 attendees.
Content Partnerships
We have a top-tier video production facility with highly advanced, broadcast-quality equipment, adaptable for livestreams, scripted content, podcasts and more.
Private Experiences
These highly customizable opportunities can be tailored to your organization's interests. We host a wide array of events including builder workshops, team-building summits, private NHRL tournaments, parties, retreats, camps and family days.
Fight!
Robots
Fight!
Branding & Sponsorship
Opportunities
Base Package
All of our partnerships include our Base Package, customized to meet your brand's goals and KPIs. In addition, as an agile, innovative company, we have the capability to design 100% bespoke activations on an incremental basis, tailored to your brand's values and objectives.

Logo inclusion across all digital and physical collateral, including in-stream graphics and spectator facing programs, signage, etc.
In-stream advertisements, including commercial spots and ad reads.
Inclusion in post-event media, such as livestream, recaps and cutdowns.
Complimentary all-day passes to events.
Expo booth space if desired.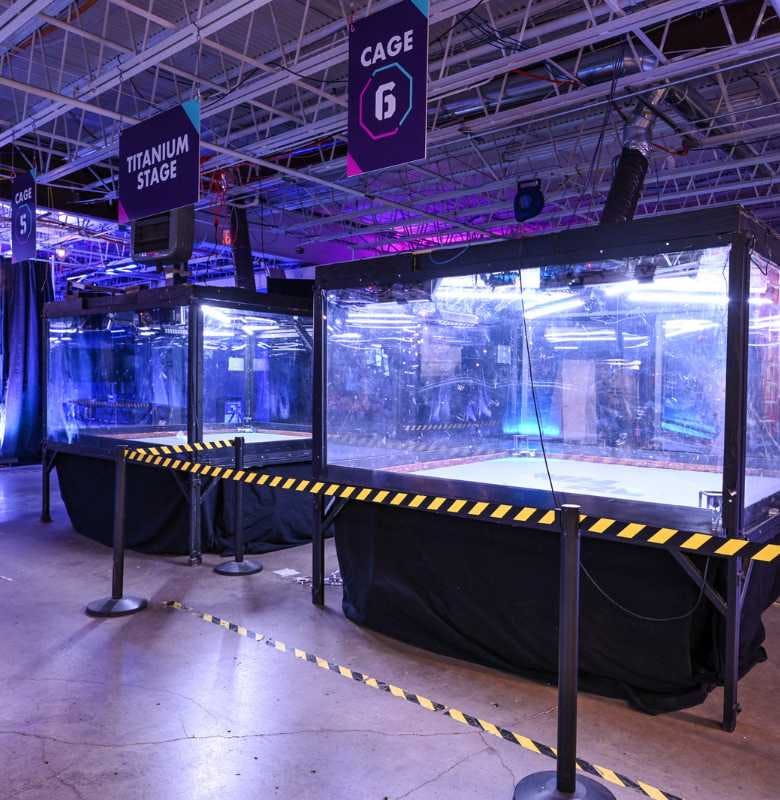 Incremental Activation
Our agile and experienced team has the skill and flexibility to offer a variety of bespoke activations on a built-if-sold basis.

Livestream Integration
Corporate events & workshops
Youtube Packages and Playlists
Custom brackets
"Behind the Bots" Podcast
Themed competitions
Custom Video Creation
Executive engagements & appearances
Contests, giveaways & prizing
Builder & team partnerships
Ticket blocks
Camps, field trips & STEM education
Charitable grants & donations
Product & manufacturing partnerships