2023 GIVING
Havoc Robotics and National Havoc Robot League (NHRL) are on a mission to change the future of STEM by creating fun and accessible opportunities that encourage innovation, creativity and a collaborative, engineering mindset, starting with the world of competitive robotics and iSports.
We are excited to support that mission by contributing over $1,000,000 to STEM organizations as part of the NHRL World Championships tournament! These donations will help to remove barriers to entry across STEM and workforce development to create more equitable opportunities for everyone interested in STEM, robotics and engineering to participate.
On November 11, the top three finalists in each of our three weight classes at NHRL World Championships will receive a cash prize as well as a prize donation of up to $150,000, to be awarded to the STEM charity of their choice. But that's not all: Each of the 10 winners of the coveted NHRL Sparky Awards will also receive a $10,000 prize donation. Finally, each of the 72 bots that compete at Championships will be able to direct a $1,000 prize donation to a STEM charity. That's over $1,000,000 to non-profit organizations at the local and national level that share our commitment to STEM education and workforce development. You can read more about each of these initiatives below.
This is just the beginning of NHRL's 2023 charitable giving initiatives. Watch the World Championships livestream on YouTube on November 11 to hear an exciting announcement from NHRL Founder Austin McChord and CEO Kelly Biderman about another $1M giving program, designed to empower members of the NHRL community to help grow the sport of robot combat.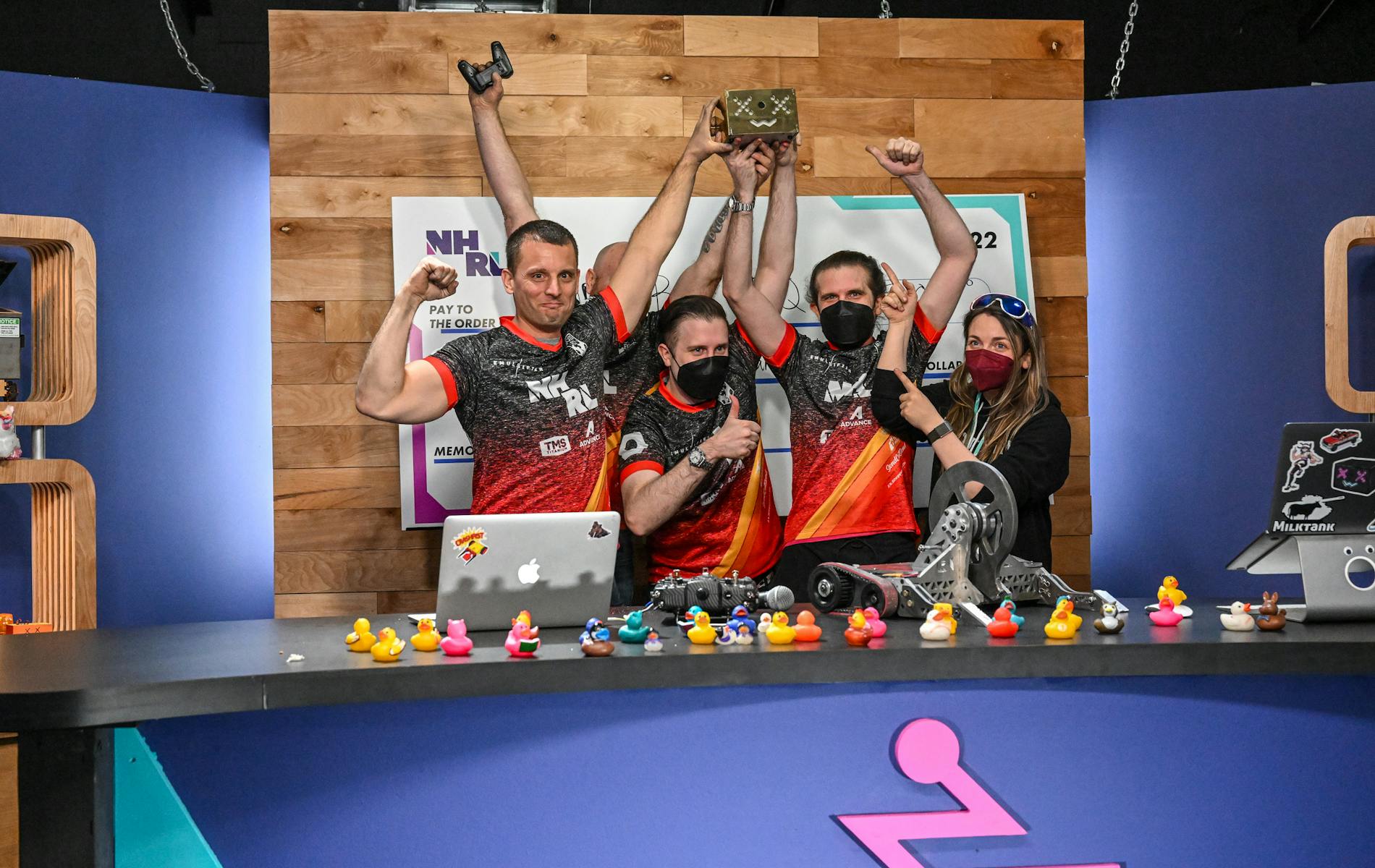 World Championships STEM Grants Program
Top Three Finishers
The top three finishers in each of the three weight classes at the 2023 World Championships will be able to make a prize donation to a STEM charity of their choice:
First place winners (3lb, 12lb and 30lb): $150,000 donation 
Second place winners (3lb, 12lb and 30lb): $100,000 donation
Third place winners (3lb, 12lb and 30lb): $50,000 donation
Sparky Awards
We are excited to recognize members of our amazing community with the second annual Sparky Awards. These awards celebrate our builders and the spirit of NHRL with awards like "Most Fun Bot", "Rookie of the Year" and "Best Driver". Read more about the Sparky Awards here.
This year, all 10 Sparky Award winners will also be eligible to donate $10,000 to the STEM charity of their choice. 

Qualifier Donations
Finally, each of the 72 bots that compete at the 2023 World Championships tournament will be eligible to contribute $1,000 to one of five STEM organizations. These organizations were selected by NHRL and members of the community for their support of STEM education, accessibility and workforce development.
Revolution Robotics

: Through a revolutionary open-sourced platform approach, the foundation strives to give every child early exposure to the exciting potential of a future career in Science, Technology, Engineering, and Math (STEM).
MakerspaceCT

: The largest makerspace in Connecticut and the 2nd largest in New England. We empower prospective inventors, manufacturers, entrepreneurs, hobbyists and students across the region with access to tools, technology, resources and learning opportunities.
Additional details about the STEM grant program and applicable restrictions are available on the NHRL Wiki. If you have any questions about the program, please contact giving@nhrl.io.