Fight!
Robots
Fight!
What is

Robot Combat?

Robot Combat is a safe, friendly, and slightly chaotic iSport where builders control robots equipped with innovative weapons and ingenious defenses. The bots go head-to-head in an enclosed cage with the goal of knocking each other out of commission. Robot Combat events are held around the world and versions of the sport have been featured on popular TV shows like Battlebots and Robot Wars.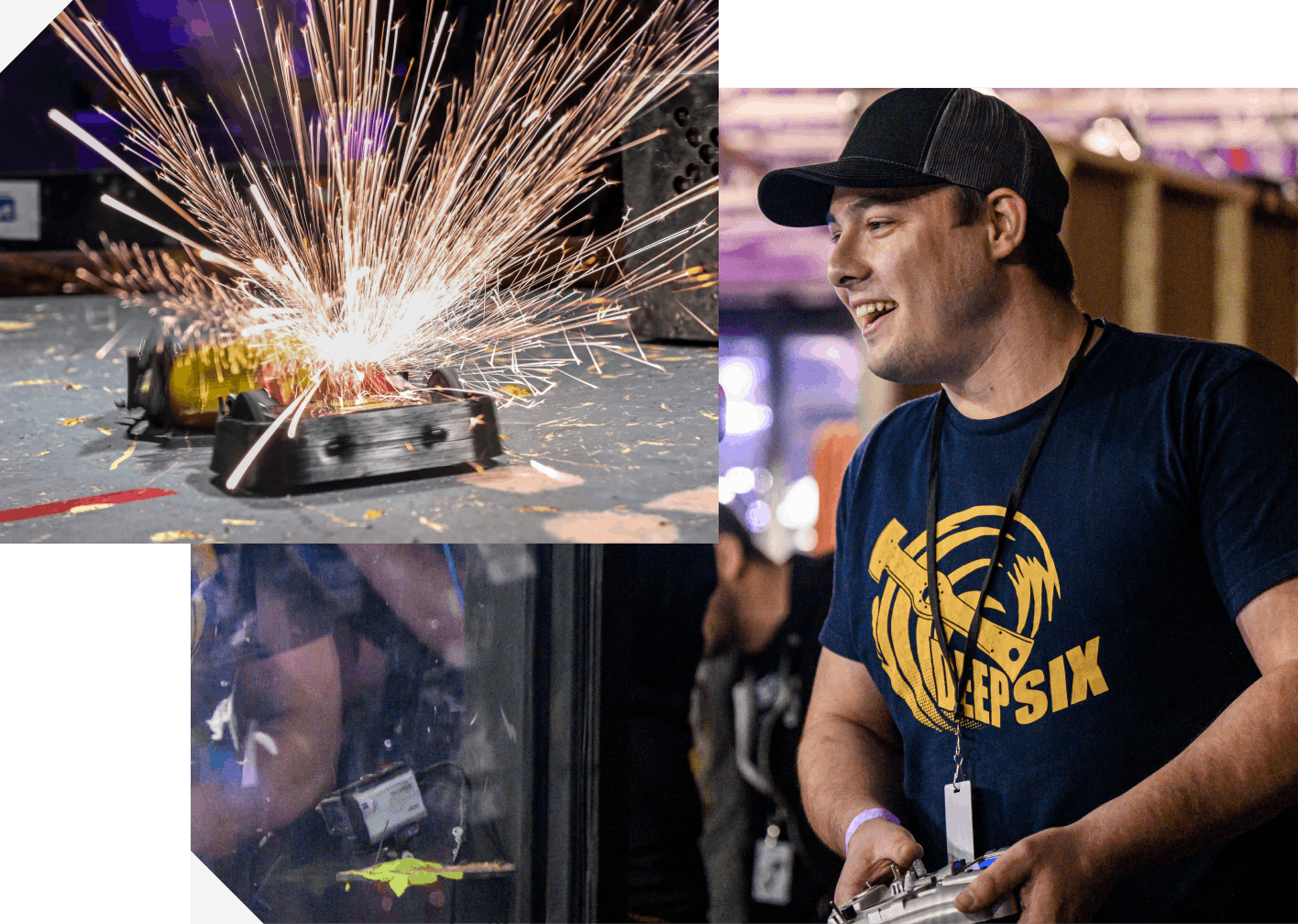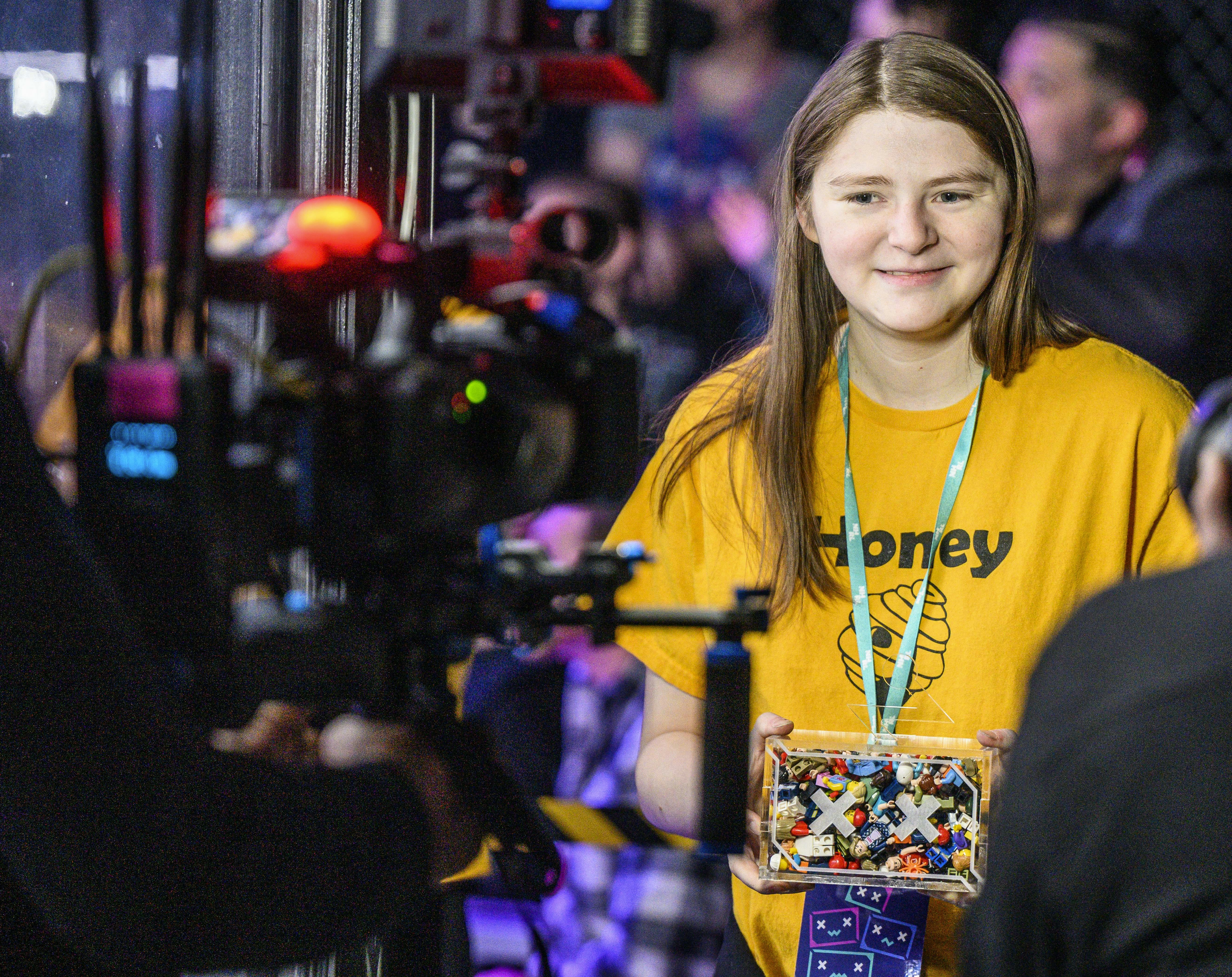 What is
NHRL?
NHRL (National Havoc Robot League) is the largest and most accessible robot combat league in the world, home of the 3lb, 12lb and 30lb world championships through a series of seven combat robotics tournaments hosted in the House of Havoc, located in Norwalk, CT, and streamed digitally to thousands of fans worldwide. Builders combine groundbreaking technology and off-the-wall ideas to amaze audiences, compete for thousands of dollars in cash prizes, and attempt to claim the coveted Golden Dumpster.
OUR


MISSION
We are working to shine a spotlight on a sport that should matter to more people by growing our large, engaged audience and creating a wealth of opportunities to get involved.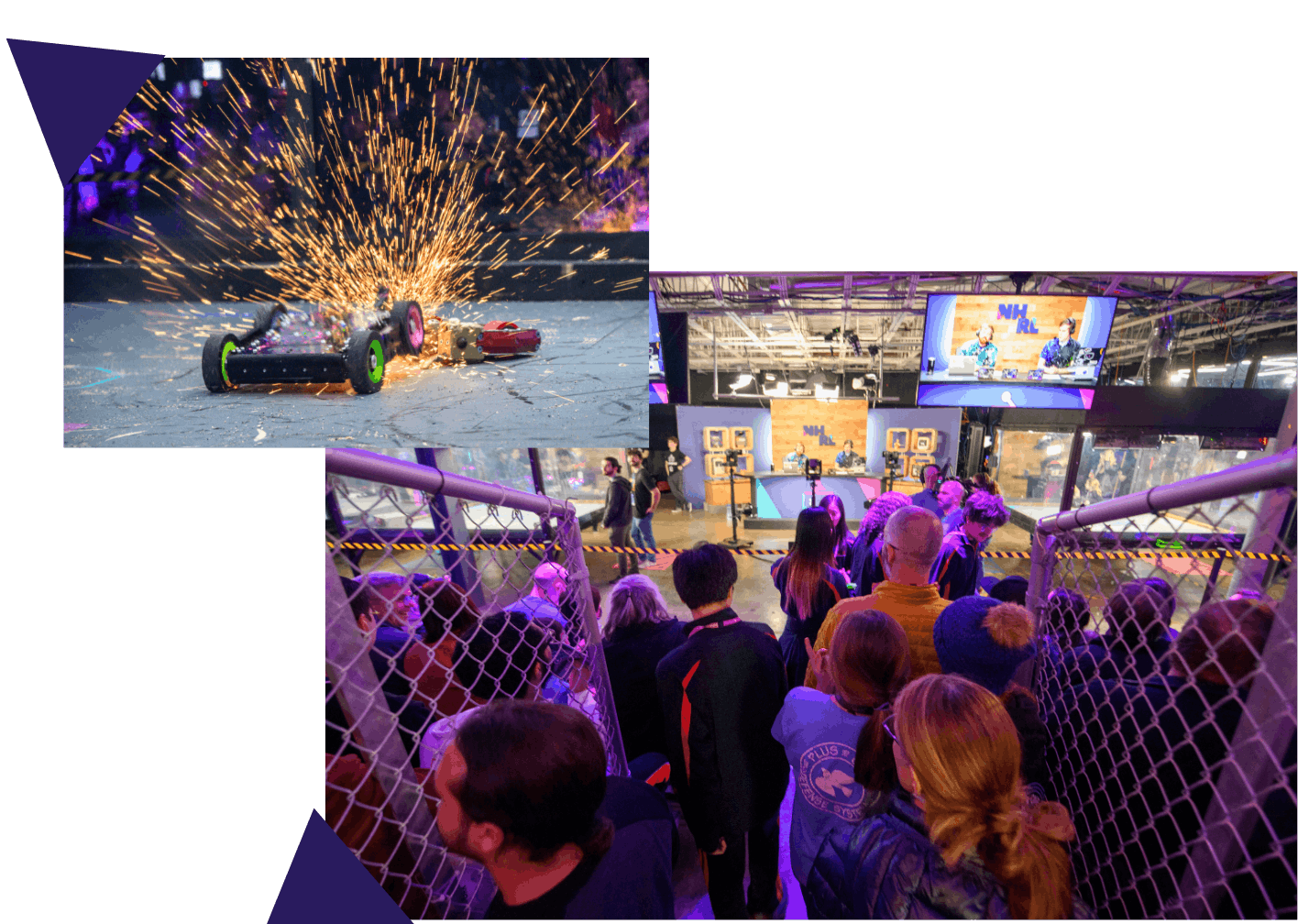 Our Values
Support builders, makers and creators.
Make robotics accessible to all.
Provide a safe environment to challenge the limits of creativity and innovation.
Maintain a fair and level playing field that allows all competitors a chance to win.
Create a culture unafraid of making mistakes, and provide resources to help learn from them.